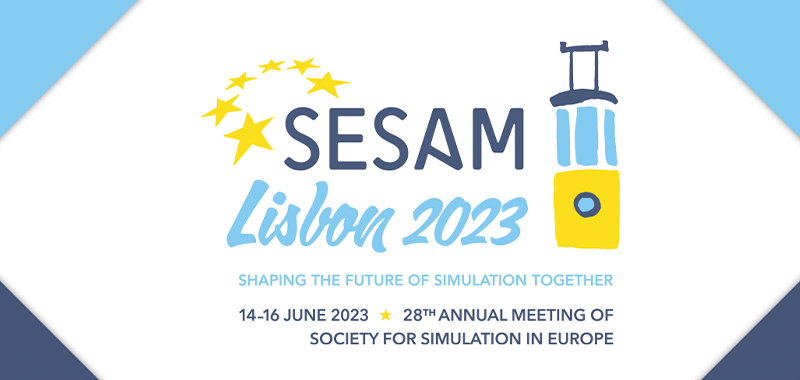 We are proud to announce that the abstract entitled "Optimal Team Composition in Medical Emergencies" written by Professor Camilla Normand (University of Stavanger) with the support of the SAFETY project team has been accepted for a short presentation at the 28th annual meeting of Society for Simulation in Europe!
The Society for Simulation in Europe (SESAM) is a healthcare simulation organisation designed to encourage and support the use of simulation in healthcare for the purpose of training and research.
This abstract is the result of initial work carried out during the first activity phase of the SAFETY project in order to analyse the gap in the scientific literature for articles that take into account and describe the optimal team composition for emergency training.
The conference will be held in Lisbon on 14-16 June 2023 and will bring together regional and global experts from both academic and leading providers.
More information and conference programme will be available soon at the following link: https://www.sesam-web.org/events/event/sesam-lisbon-2023/
Stay tuned!
Antonio Scrocco, SAFETY project Dissemination manager