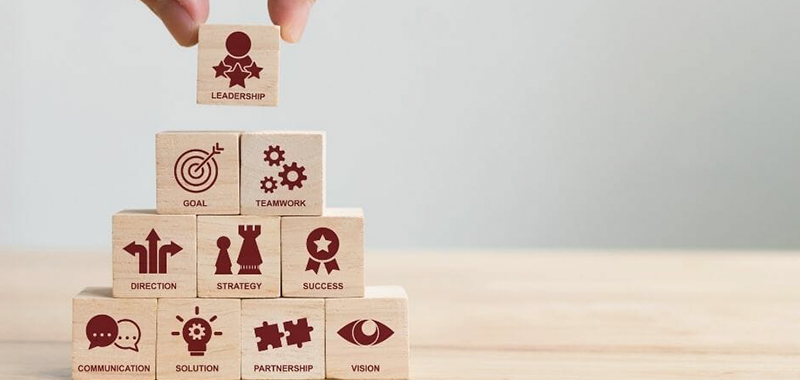 "Nothing in a doctor's medical education qualifies him to be a leader", but in fact, that's what is expected in a medical team. Leadership does have a positive impact on effective teamwork and good patient care. (Kiesewetter et al., 2013).
Our healthcare industries are complex and fast-paced high-risk organisations. Technological advancements continue to transform healthcare, while external factors like the recent COVID-19 pandemic have shown that business models can upend overnight.
The healthcare system is dealing with new and ever more demanding requirements. More than ever healthcare professionals have to stay on track to meet patient care quality and organisational goals. Well-being at work, patient care quality and work environment are important research themes as leadership can influence all of them. Since the healthcare system is facing new needs, we have to rethink in order to meet the current and future requirements. We need strong leadership to navigate within a stressful environment and meet upcoming challenges. The triple aim challenge in healthcare organisations is to improve the patient care experience, to decrease per-person costs and finally to improve the global health of the population. (Throgmorton et al., 2016)
As leaders, we have the responsibility of developing our skills to embrace change and adapt to these changes. The days of the doctor as "super hero" are gone. Organisations should be purpose-driven and human-centred places, where people can thrive while creating a sustainable future for everyone. We need a cultural context in which we can lead and convince with good teamwork and communication across interdisciplinary teams to achieve lasting improvements, whether for the individual patient, a team or the entire organisation. (Lee, 2010)
Different leadership trainings often direct participants to a certain style of leading and therefore a specific behaviour is often copied, while being an authentic leader is based on personal values and therefore does not require behaving like someone else does.
Authentic leaders have a deep understanding of their own personal strengths and weaknesses. Authentic leaders lead with purpose by inspiring and coaching others. Even more, they have the ability to influence healthcare teams or even the whole healthcare system, leading to high-quality patient care, job satisfaction, motivation and collaboration. Therefore, it is the quality of leaders and the impact of their leadership that provides all organisations the ability to learn, adapt and grow. (Johnson, 2019)
Before we can think of an adequate system for measuring "performance" in healthcare, we must learn to use the same language to measure things in the same way. Working in teams and leading with purpose does not come easily. Therefore, a joint approach in the SAFETY Project to leadership development is to offer students to "learn the same language" and to empower people through all levels of the healthcare organisations- for a better future.
Written by Dr. Katarina Grujic, MD and Marc Lazarovici, MD from LMU Munich
Johnson, S.L. (2019) 'Authentic Leadership Theory and Practical Applications in Nuclear Medicine', Journal of Nuclear Medicine Technology, 47(3), pp. 181–188. Available at: https://doi.org/10.2967/jnmt.118.222851.
Kiesewetter, J. et al. (2013) 'Evaluiertes Training von Führungskompetenzen in der medizinischen Aus- und Weiterbildung', GMS Zeitschrift für Medizinische Ausbildung; 30(4):Doc49; ISSN 1860-3572 [Preprint]. Available at: https://doi.org/10.3205/ZMA000892.
Lee, T.H. (2010) 'Turning doctors into leaders', Harv Bus Rev, 88(4), pp. 50–58.
Throgmorton, C. et al. (2016) 'Evaluating a physician leadership development program – a mixed methods approach', Journal of Health Organization and Management, 30(3), pp. 390–407. Available at: https://doi.org/10.1108/JHOM-11-2014-0187.