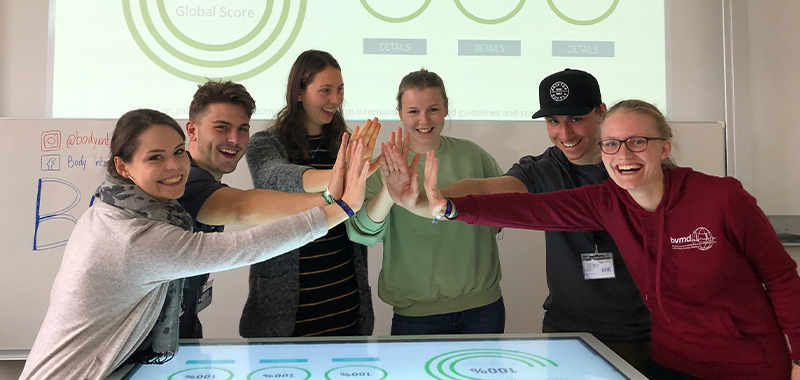 In line with the Sustainable Development Goals for 20301, clinical simulation ensures inclusive and equitable quality education. As most top healthcare professionals are integrative clinical thinkers, analytical problem-solvers and reflective learners, aspects such as perception, reasoning, interpretation, judgment, and decision-making are essential competencies enhanced by simulation.
As a learning resource, simulation tools provide a safe training environment for current and future healthcare professional to make mistakes and to create the opportunity to observe behaviours. At the same time, it helps educators to generate constructive feedback, to enhance individual performance, in a risk-free environment.
In the opinion of Berman, et.al (2016)2 students increase their diagnostic skills and knowledge by being educated in a learner-centred classroom and in a virtual patient-driven environment.
The current COVID-19 pandemic situation not only has taken students from their schools, but also has limited their clinical rotation plans and simulation centres activities, reducing the possibility of practicing their theoretical knowledge on patients.
Thus, the importance of clinical simulation was brought to discussion by educators, institutions, and professionals. More than enabling students to put their knowledge into practice and to develop their clinical reasoning and decision-making skills, it allows them to do it in a safe environment.
According to Gerdprasert et al.3, "the goal of healthcare education is to prepare today's students to meet the challenges of tomorrow". Nevertheless, Weller4 on her article from 2004 already anticipated how simulation represented a solution to the today challenges of clinical education.
"Simulation offers students a unique opportunity to learn through experience, aided by reflection and feedback and the opportunity to practice", she mentioned.
By focusing the learning experience on understanding and applying knowledge rather than memorization and recall, simulators challenge students to think and act like real healthcare professionals.
For these reasons Safety project combined the two sides of the coin: the educators, represented by the universities, hospitals and research centres, and the resources, with virtual patients and manikins. Firstly, to understand the needs and challenges of education and training, and secondly to provide a solution to schools and educators.
Stay tuned to discover all the opportunities we will bring to you!
Written by Rita Flores from Body Interact (Take the Wind, S.A., Portugal)
_____________________________________________________________
3 – An interactive web-based learning unit to facilitate and improve intrapartum nursing care of nursing students (https://pubmed.ncbi.nlm.nih.gov/21078535/)
4 – Simulation in undergraduate medical education: bridging the gap between theory and practice (https://pubmed.ncbi.nlm.nih.gov/14962024/)