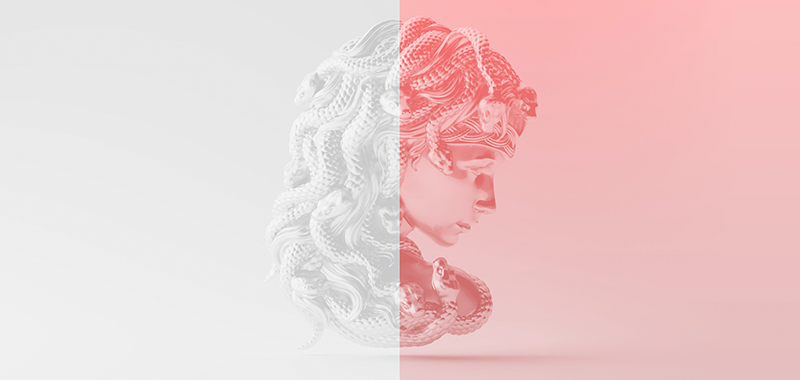 MEDUSA (Medical EDUcation in Surgical Aneurysm clipping) is a research project with the participation of 13 Upper Austrian institutions and companies. This project is supported by the strategic economic and research programme "Innovatives OÖ 2020" of the province of Upper Austria
Medical simulation in the last years has become very broad, bringing tools to many different specialties within healthcare. More and more applications appear, making sure that learning is not only happening on the patient.
As a result of this development, in the last years it's not anymore exclusively about manikins on which certain emergencies can be trained, but also surgical simulators with certain procedures became more important and visible.
Meanwhile, there are numerous surgical simulators in the market.
One new simulator will be available soon, addressing the neurosurgical treatment of cerebral aneurysms. The new neurosurgical simulator will be called MEDUSA.
If cerebral aneurysm rupture, they can cause a relevant subarachnoid hemorrhage, a major differential diagnosis in stroke (one of our safety scenarios) and it is a relevant factor for morbidity and mortality.
To recognize this important emergency is one step, to surgically fix the problem (by clipping the aneurysm) is another important step. Both steps must be trained well, because high morbidity and mortality is associated with it.
MEDUSA has a few parallels to SAFETY.
One is, that it is also publicly funded, like the SAFETY project.
Like SAFETY, MEDUSA also uses a combined approach. On the one side, there is the possibility to train hands on with 3D-printed patient models (brain, meninges including arachnoid, blood vessels including aneurysm, skull, skin).
On the other side there are some virtually superimposed images extending the simulation environment in real time. Neurosurgeons can haptically feel the artificially manufactured patient models and see internal, otherwise invisible anatomical structures as virtually generated holograms. The real and virtual worlds merge to a hybrid world, creating a realistic simulation environment.
As haptics is important in medical simulation, the areas for which touch and feel are relevant are manufactured physically, i.e., by 3D printing or special casting processes.
In addition, virtual models are used to simulate blood flow, allowing the surgeon to gain an insight into the surgical procedure and its outcome.
One feature that was important to the developers was the use of real instruments, the surgeon usually uses. A high-precision multimodal position sensing system enables this need, entirely without cables and computer input devices. The different instruments such as micro scissors, dissector and clip-on forceps are automatically recognized by the simulator and can be changed at any time during the simulation.
MEDUSA, like SAFETY, also offers a comprehensive curriculum. Surgical procedures on the brain are depicted in a realistic, high-resolution graphics and tissue behavior is simulated close to reality. The modular design allows training of both basic and complex surgical skills. These skills can be trained either in isolation or in simulating the entire surgical procedure. Didactic elements and educational materials are developed in close collaboration with medical experts and trainers to optimally cover diagnostic, surgical procedures, and anatomy.
What was also important to the developers is, based on real medical image data, which are processed by an artificial intelligence in just a few minutes, MEDUSA enables patient-specific preoperative planning (simulation of the surgical procedure on "tomorrow's patient"). Neurosurgeons can thus optimally prepare for the upcoming aneurysm clipping operation and train complex surgical procedures in advance in a safe environment. This protects the lives of patients and increases the neurosurgeons' sense of safety.
The simulator is developed together with the busiest neurosurgical department in Central Europe.
We hope that both simulation projects, SAFETY and MEDUSA will turn out to be successful project and that they are able to save lives in the future.
Written by Lukas Drabauer from Alpha Medical Concepts (AMC)