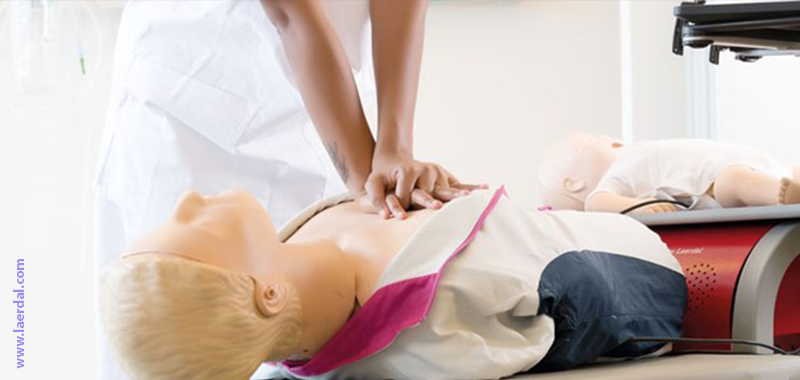 The Research can guide the Industries' Solutions and Products' Design, especially when the Parties have a common mission saves lives.
In 2011, the study published on Pediatric1 highlighted the importance of brief bedside CPR skill retraining program in successful skill acquisition rate and how the intermittent refresh CPR training can improve CPR skill retention over a 6-month period.
In other words, research shows that healthcare providers' skill retention declines as soon as 3-months after the training; most of these providers don't get the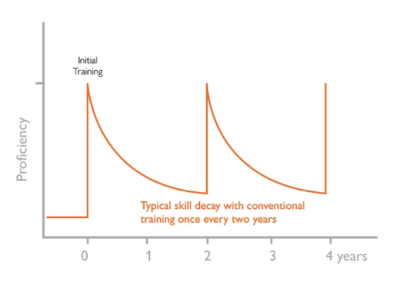 experience they need to maintain skills outside of infrequent training intervals.  However – thank to Lose-Dose-High-Frequency (LD-HF) training, all providers get proficiency rates higher in comparison with conventional training once every 2 years.As confirmed by Resuscitation2, "LD-HF CPR training led to retention of simulated CPR Skills during each quarter exceeding high-quality guideline thresholds. Clinical CPR quality increased significantly, and the program compliance was greater than 97% over the intervention period".
LD-HF training is a competence-building approach, effective for skills building and for continuous improvement, helping to get fresh competence over time. Because the quality of training is related to survival outcomes, we commit to develop solutions able helping saves more lives as RQI – Resuscitation Quality Improvement program which showed 21% increase survival rates from cardiac arrest3 or as Acute Ischemic Stroke program which produced reduction of ±30%time stroke hospital pathway4. LD-HF Mantra is part of Laerdal portfolio and, we believe, that "little goes a long way" adoption will help readiness of universities students.
Written by Novella Callero, Juri Bendini and Luigi Danesi from Laerdal Italy
1 – https://www.ncbi.nlm.nih.gov/pmc/articles/PMC3387915/
2 – https://www.resuscitationjournal.com/article/S0300-9572(19)30687-2/abstract
3 – Improving competence and confidence (laerdal.com)