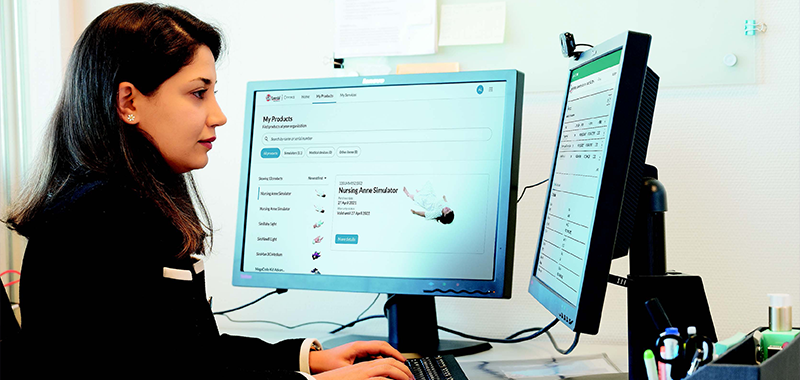 Hence the initiative was started, the services were developed as stand-alone services, but in the last 12 months, thanks to acceleration of the digital transformation has accelerated, we gained more knowledge and look at now the holistic customer journey, launching Laerdal Connect.
Laerdal Connect is a secure online portal accessible from any web device, at your convenience, with single sign-on access, easily navigate to your purchased digital services, relevant educational content, product information, support resources, order history and more. In today's environment when flexible, rapid deployment of training and ease of access is essential, Laerdal Connect can help. It is a digital solution enable to success where our users expect to be served in their preferred digital channel of choice, in real time and throughout their Simulation Journey.
By centralizing everything, the users can oversee own simulators and complementary solutions including self-service resources; they can experience a dynamic, streamlined way to manage their simulation center. Over simulators overview, users can easily accessible materials like user guides, knowledge articles, links to integrate scenarios or purchase spare parts, tracking their orders, downloading their invoices; additionally, they can list and schedule service appointments or discover relevant onboarding courses to gain confidence with Laerdal solutions. We do believe Laerdal Connect will help to manage efficiently simulation from an organizational point of view, determining who has access to see information and utilize digital Laerdal solutions, subscribing to digital products, being inspired by new offerings, free to try, just one click away.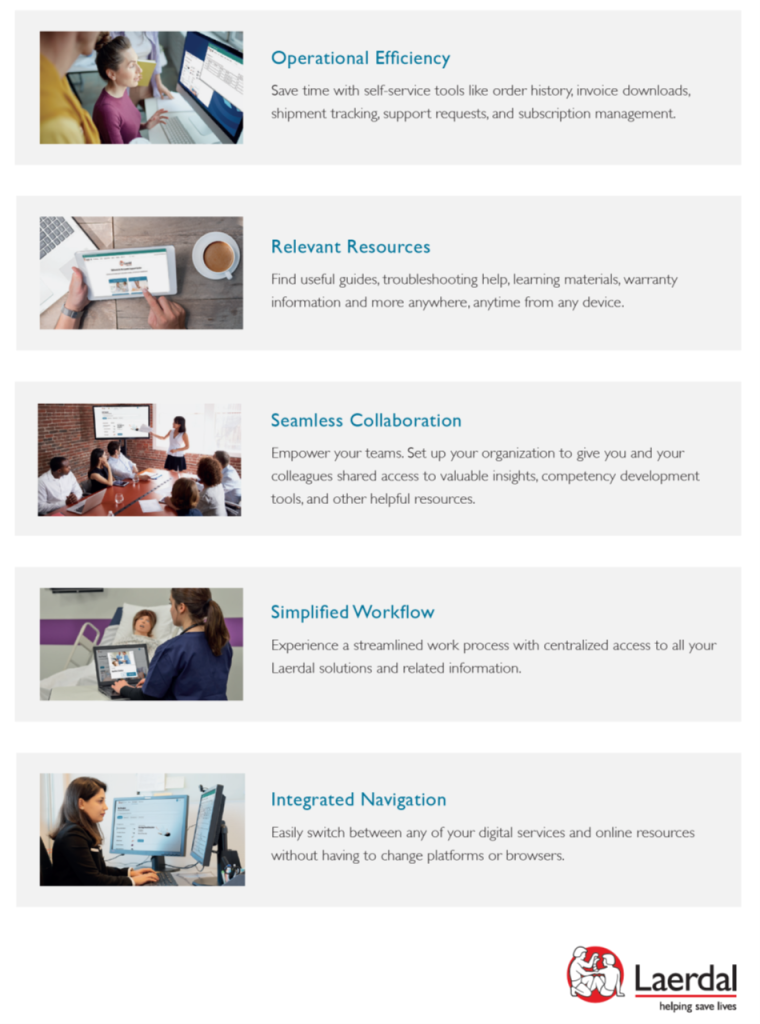 Written by Novella Callero, Juri Bendini and Luigi Danesi from Laerdal Italy