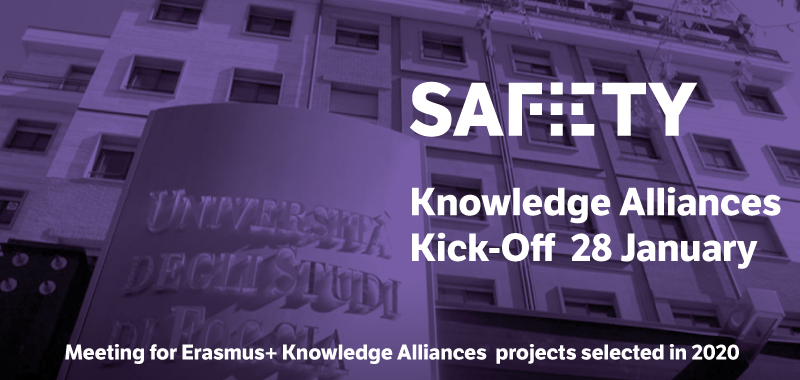 Today the Project Coordinator UNIFG (University of Foggia) will present the SAFETY project at the "Kick-Off meeting for the Knowledge Alliances 2020 projects" organized by the EACEA Agency (European Commission – Erasmus+).
The meeting, held online, will involve more than 80 people and 32 recently financed Erasmus+ KA projects.
It will be a great occasion for us to get in touch with other similar Knowledge Alliances projects on Health and SocialCare, open networking opportunities and understand more about project management Erasmus+ rules!