The COVID-19 pandemic has resulted in an increase demand in virtual solutions for education in Medicine and Nursing schools around the world. Thousands of students are being prevented from graduating due to strict regulations regarding clinical practice hours. Could virtual simulation help them? Could virtual training to be effective and replace training in presence?
Maybe not all Circle of Learning stages fit with distance training modality, but existing collections of data can validate this approach has valid for knowledge and competences acquisition; in other word: fully adapt for Skill-Proficiency and Decision-Making stages.
Interaction in real time, realism of virtual patients' physiological response (like into the labs), involvement thanks to new educational approach and complete clinical cases able to raise the bar and challenge the students are the essential features to get impact with virtual training. Attention for distance learning increased as consequent of Covid19, but looking beyond this period, distance learning should have a raising up in adoptions, considering the number of instructors in comparison with the increase number of actual and future students and considering the need to have novices well-trained to be operational safely soon. Laerdal Medical in cooperation with its own several Partners, developed some solutions to support institutions may allow students to practice clinical skills and decision making during the Pandemic, but also for future. Mentioning only, Modular Skill Trainer with Learner Driven Scenarios1, that is a SimCapture application or vSim for Nursing2, a robust virtual program designed by NLN.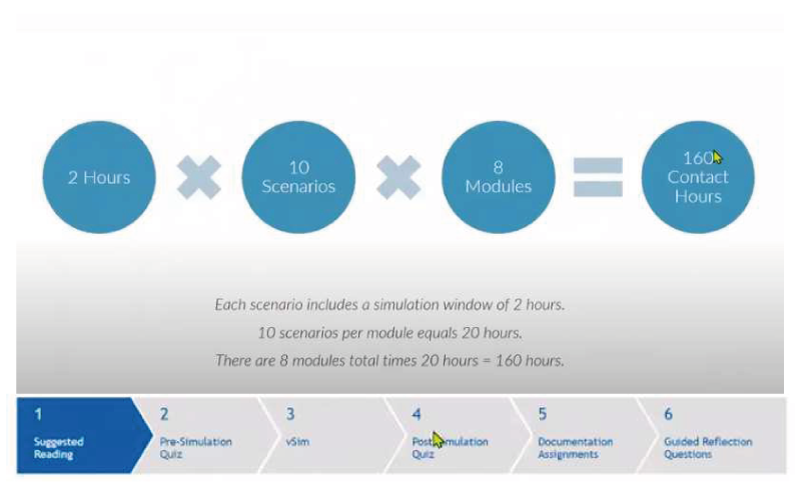 Written by Novella Callero, Juri Bendini and Luigi Danesi from Laerdal Italy
1 – https://laerdal.com/us/information/simcapture-for-skills/
2 – https://laerdal.com/us/products/courses-learning/virtual-simulation/vsim-for-nursing/