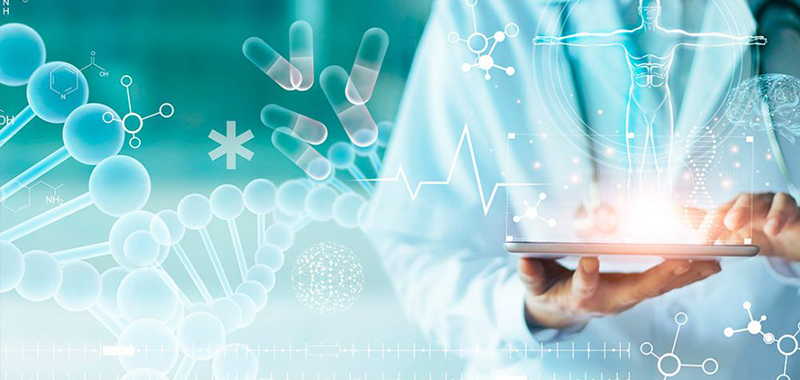 If you are a doctor, nurse, healthcare professional, simulation technician or a student and are looking for advice, information and updates in the medical field and are wondering about the impact the pandemic has had on education and training in emergency medicine and medical simulation, this article is for you!
The Covid-19 pandemic has challenged healthcare professionals by revealing unknown and unprecedented clinical and organisational scenarios. Both healthcare systems and their human resource and organisational apparatuses have been put to the test.
In the last year, there has been a large recruitment of new work forces, often young medical graduates or other health personnel not normally accustomed to working in special and emergency conditions or only not specialised in the field.
University studies in Medicine, while offering a very comprehensive theoretical preparation for the medical profession, often lack both purely practical aspects and non-technical skills such as inter-professional communication and the ability to manage complex clinical situations, and many of the young professionals do not feel adequately prepared by the course of study for the practical demands of the medical profession.
This training gap could be bridged, when possible, through training with simulated scenarios but the difficulty of carrying out training in presence, due to the restrictions caused by the pandemic, has slowed down and sometimes blocked any kind of training activity in the medical field.
The Covid-19 health emergency and subsequent lockdown measures have disrupted our daily lives in many areas. Billions of people have been forced to stay at home to limit the spread of the virus, and a large proportion of them are students. According to UNESCO, there were more than 1.5 billion of them, a figure that equals one fifth of the world's population and is equivalent to 90% of all students of all levels in 190 countries.
The coronavirus pandemic has also accelerated digital adoption. Increased use of technology to study, work and stay in touch with the world has given rise to new digital habits. There has thus been a sudden digital transformation, defined by (Matt et al., 2015) as "the set of actions taken by organisations to apply new digital technologies and reap their benefits." 1
E-learning, even with the problems of such a sudden adoption during the Covid-19 emergency, thus seems to be an important element of change. Among the trending topics of recent months is the digitalization of education, a sign that the pandemic has triggered a new educational paradigm. While classroom teaching continues to be fundamental, especially for medical students, e-learning is now considered an integral and indispensable part of the post-Covid future.
However, training is not only a matter of education, but also of the professional and corporate world. In fact, during the Covid-19 emergency also companies had to further adapt their training models, which already made use of e-learning forms.
Finally, the Covid-19 emergency situation changed the way people communicated with each other and thus changed relationships globally.
This type of communication is often personalised and targeted, with a very precise target in an environment where communications and relationships are networked with the aim of stimulating interaction between users. The tools that have had the most impetus in this period are:
Websites: to maintain the level of communication on the characteristics of a company;
Social networks: indispensable for keeping users updated and providing customer care;
E-mail: for professional, effective and fast communication.
These technologies facilitate not only communication in the private sphere but also in the educational sphere, through the organisation of courses and lessons at a distance and allowing students and professionals to continue their learning.
The objective of the SAFETY project is therefore to take advantage of digital communication media in order to understand the training needs and to realise a course of study in the field of Emergency Medicine and Intensive Care addressed to medical students and health professionals.
The adoption of simulation would therefore lead to a decrease in clinical risk and greater patient safety, but above all would improve the efficiency of healthcare systems.
Written by Antonio Scrocco – Infotech team, Italy
1- Matt C., Hess T. & Benlian A. (2015). Digital Transformation Strategies, Business & Information Systems Engineering: Vol. 57: Iss. 5, 339-343. Available at: https://aisel.aisnet.org/bise/vol57/iss5/5