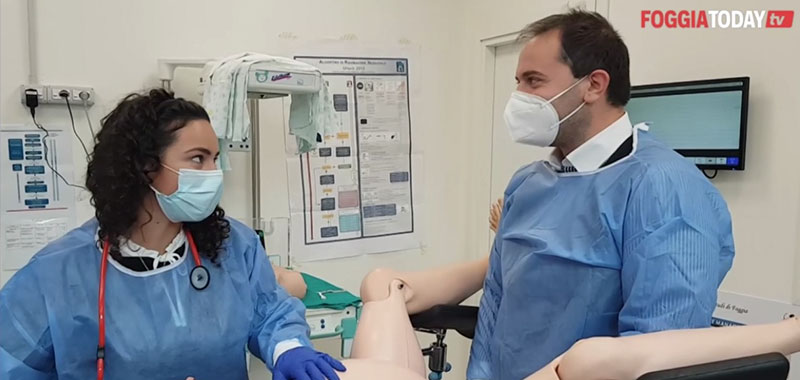 The management of emergencies in obstetrics is a complex reality that implies the involvement of various professional figures who collaborate in the Birth Centers: Gynecologist, Obstetrician, Anesthetist, Neonatologist and Nurses. The quality and effectiveness of the treatment often depend on the good work of the team of specialists involved.
The Obstetrics Simulation Course makes use of advanced technologies and the experience of qualified operators in order to create an interactive and dynamic simulation of the main obstetric emergencies (as obstetric triage, shoulder dystocia and postpartum hemorrhage), facilitating the multi-professional training of the delivery room team with the aim of optimizing the safety in this field. The simulation is the distinctive and peculiar element that guarantees ever higher quality safety standards, giving the possibility to apply communication and multidisciplinary group dynamics together with decision-making projects.
Since 2014, the simulation has extended to training in the obstetric field with the use of a manikin to simulate the pregnant woman in the delivery room, as regards the completion of childbirth and the various possible fetal presentations.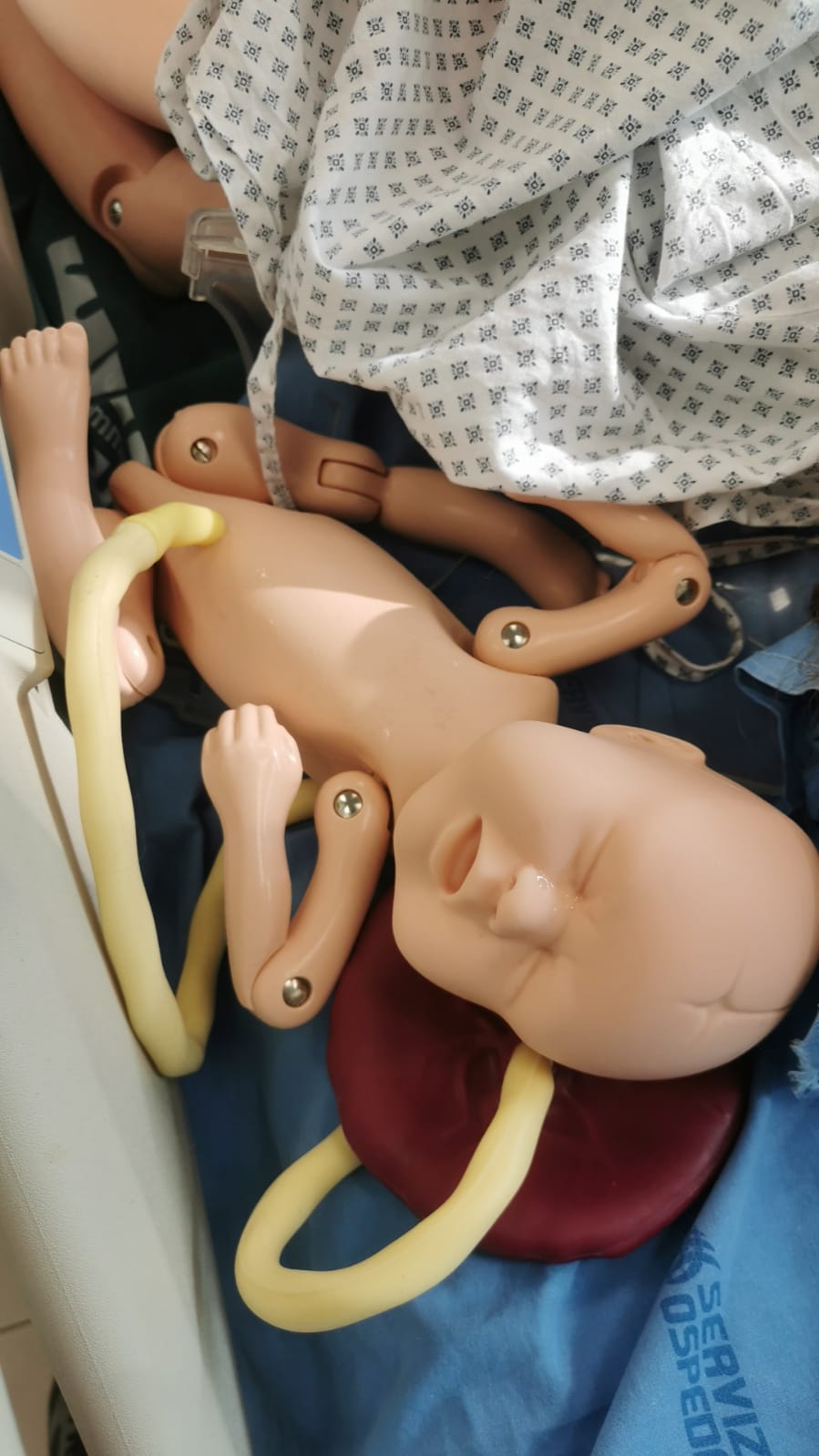 A two days course has been organized by the University of Foggia in the "Skill Lab" Simulation Center (28-29 October 2021) to implement and strengthen the multidisciplinary approach to the obstetric emergencies. A group of 24 trainees (represented by Gynecologists, Obstetricians, Neonatologists, Anesthetists and Nurses) faced various scenarios in order to refine their knowledge and their ability in team working.
During debriefing, the trainers and trainees discussed aspects related to case management, including the importance of adequate knowledge of the guidelines in obstetric and newborn management, addressing even the most rare and unpredictable situations.
Authors: Francesco Barberio & Roberta Caporusso, University of Foggia
 For more details about the training event:
https://www.foggiatoday.it/salute/video-simulazione-parto-gravidanza-policlinico-riuniti-foggia.html
https://www.immediato.net/2021/10/28/simulazioni-di-parto-al-policlinico-riuniti-di-foggia-prove-su-un-manichino-per-togliere-tensione/?cn-reloaded=1
https://www.antennasud.com/riuniti-di-foggia-simulazione-in-emergenze-ostetriche/