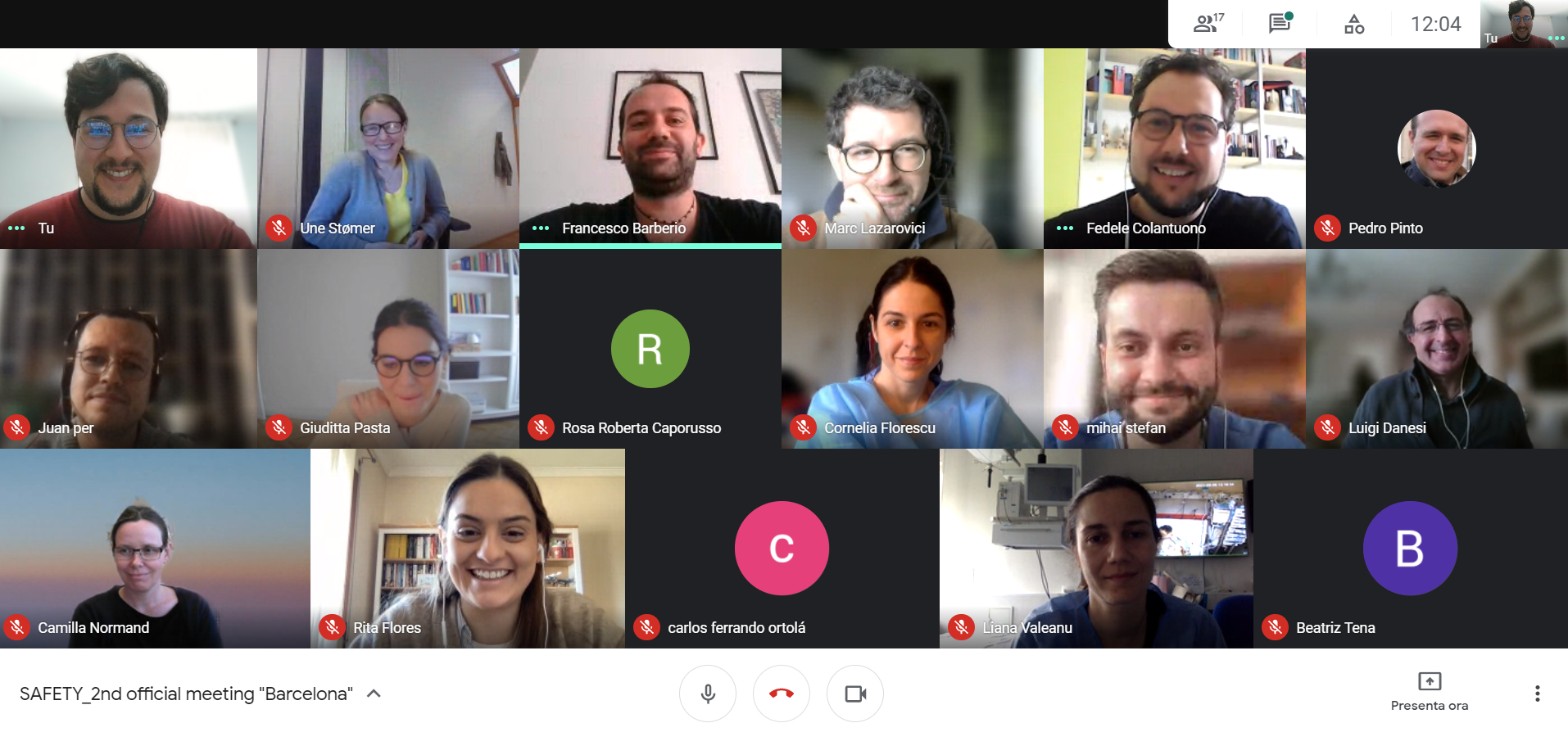 The 2nd official SAFETY project virtual Meeting "Barcelona" was held online!
The 10 project partners from 7 European countries (Austria, Germany, Norway, Portugal, Romania, Spain and Italy) gathered to discuss the project tasks and first results that the leaders of the various WPs are carrying out.
Important discussions emerged on the progress of work on the analysis of the needs of our stakeholders and on research activities in the field of medical simulation. Several important steps have been set to be addressed in the coming months to align the research strategy, the working methodology and the communication of the results to our stakeholders.
Although the SAFETY Project is taking place in a very difficult historical period due to the global pandemic we are experiencing, the project coordinator highlighted the important results achieved by all project partners.
Stay tuned for all future activities!
The SAFETY team